The Importance of Tyre Pressure: Enhancing Your Ride | Tyre Pressure Demystified | Chasing Speed with Higher Pressure | Discovering Comfort and Grip with Lower Pressure | The Road Bike Advantage: Beyond 80 psi | City Bikes Unveiled: 60 psi Balance
The Importance of Tyre Pressure: Enhancing Your Ride
Here's a surprising fact: regardless of whether you ride your bicycle frequently or not, tyres naturally lose pressure over time. So, before your next cycling adventure, take a moment to check your tyre pressure – a small action that can make a significant difference in your ride.
Tyre Pressure Demystified
The secret to unlocking optimal performance lies in understanding your tyre's pressure range, conveniently printed on the sidewall. This range is your roadmap to balancing essential factors like speed, comfort, and grip.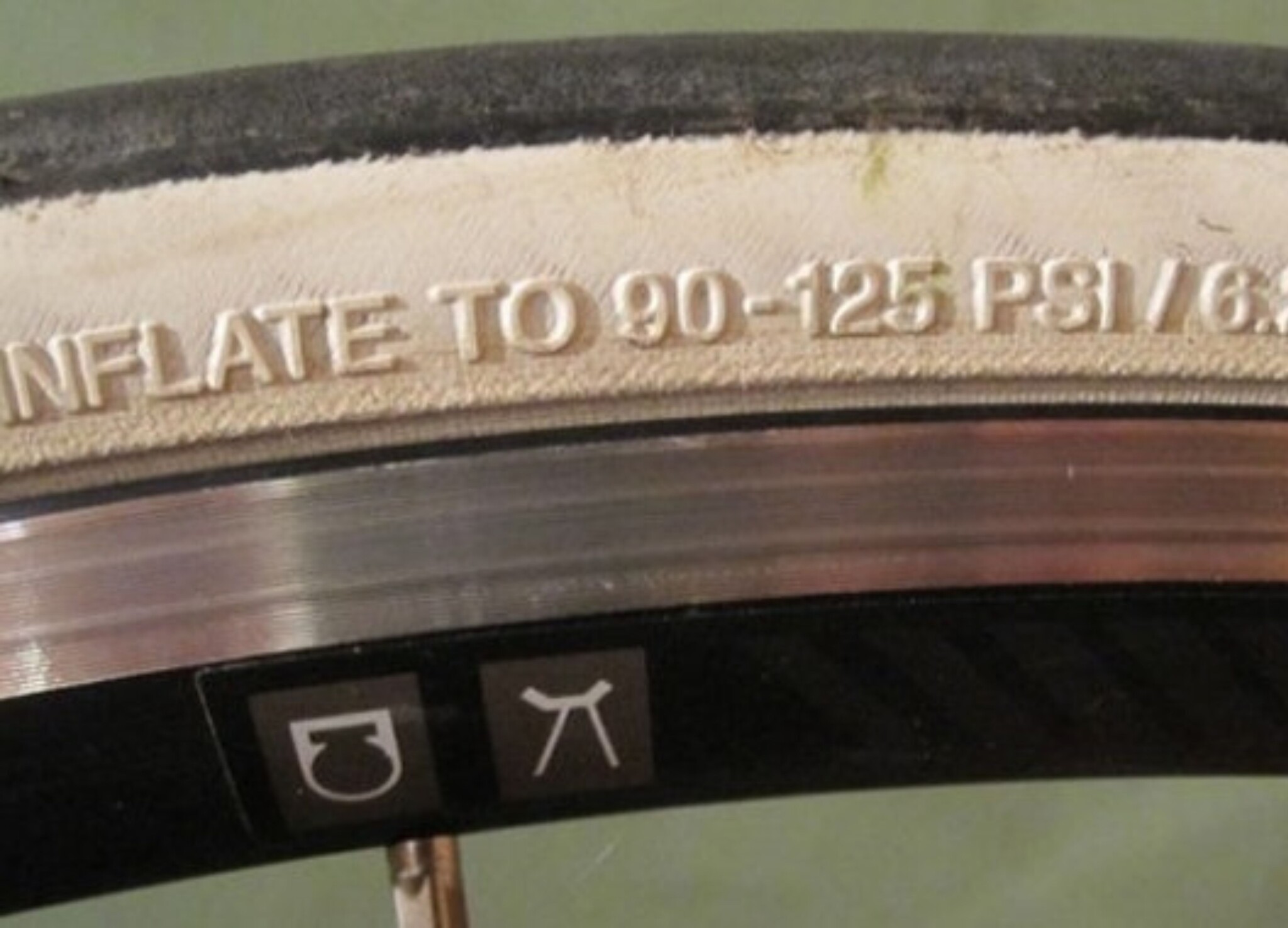 Chasing Speed with Higher Pressure
If speed is your goal, consider embracing higher tyre pressure. By minimizing rolling resistance, you'll experience an exhilarating surge in speed. There's a catch, though – increased pressure can translate into a bumpy ride. The payoff for velocity might mean sacrificing a bit of comfort.
Discovering Comfort and Grip with Lower Pressure
On the flip side, lower tyre pressure welcomes enhanced comfort and grip. Think of your tyres as your road companions, absorbing vibrations and smoothing out small road imperfections. This setting delivers a controlled and enjoyable ride, boosting your confidence.
The Road Bike Advantage: Beyond 80 psi
For road bike enthusiasts, the magic number often hovers above 80 psi. This is your passport to peak performance. Don't forget to consult the sidewall for specific recommendations. To maintain this pressure, aim for weekly inflation or, for optimal results, before embarking on longer journeys.
City Bikes Unveiled: 60 psi Balance
City bikes thrive around 60 psi pressure, offering a well-rounded compromise between speed and comfort. Monthly pressure checks usually suffice. The sidewall guideline often ranges from 45 to 80 psi. A higher 80 psi indulges in swifter motion but potentially sacrifices comfort while opting for lower pressure treats you to a smoother, grip-enhanced ride with slightly more resistance.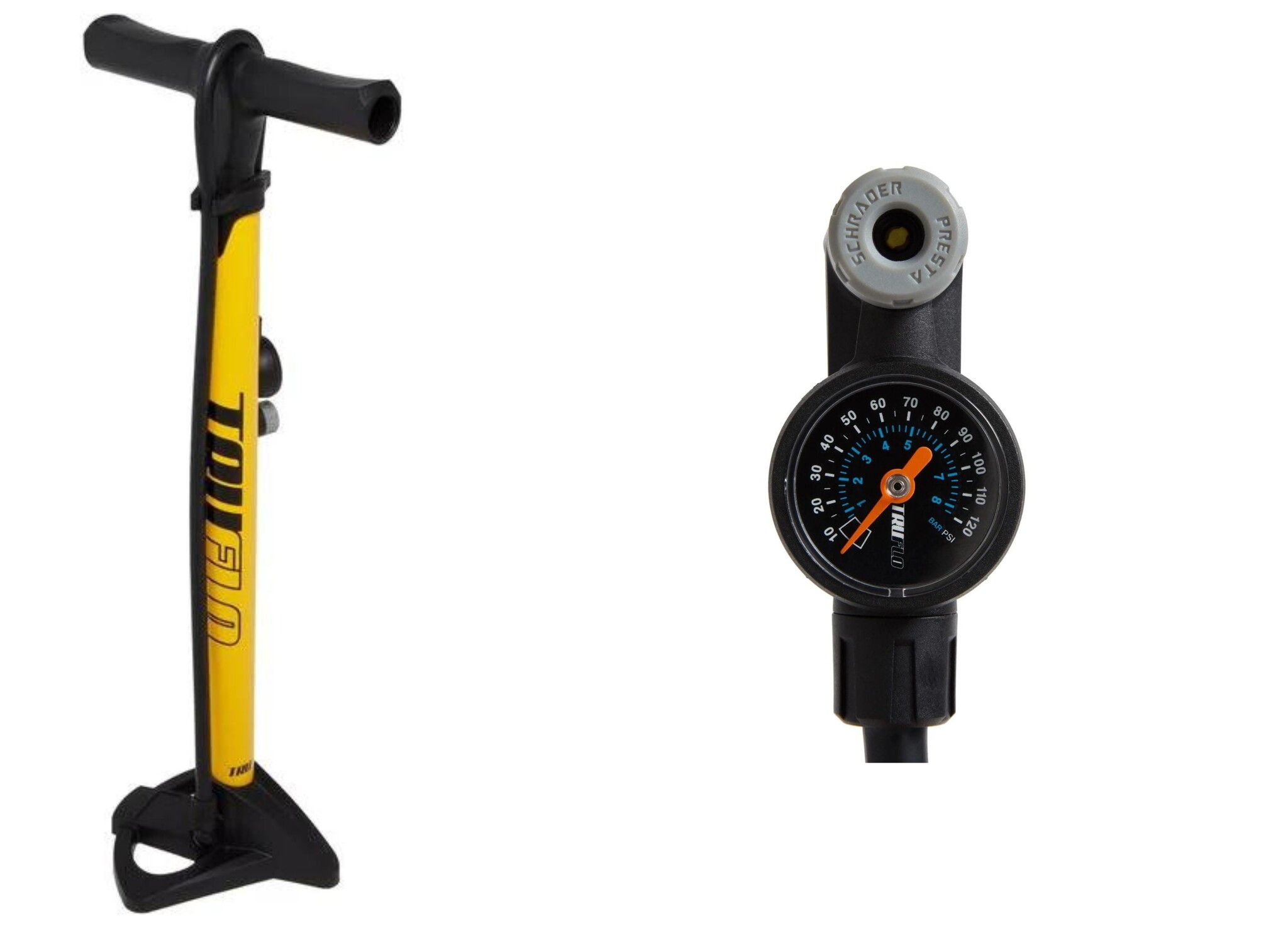 The Joy of Exploration
Use a floor pump with a pressure gauge to test out pressure range and uncover your unique sweet spot – that magical balance of speed, comfort, and control.
In essence, tyre pressure isn't just a number; it's a catalyst for optimizing your cycling journey. Armed with knowledge, heed the call to action: regularly check your tyre pressure.
Ready to Roll? Discover the Ultimate Tire Inflation Technique – Watch Our Video!