Customer service driven team
4.9 out of 5 stars customer feedback
Competitive pricing
Items dispatched within 24 hours.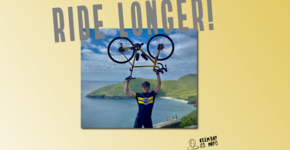 Our secrets to a successful long cycle
10 Aug
The beauty of cycling is that there are no rules. Your adventure awaits when you get on your bike, and you have the chance to explore around you for as lon...
Read more
More blog articles