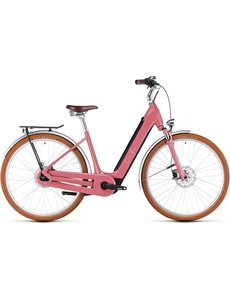 Cube Cube Ella Cruise Hybrid 500 Easy Entry EE
Effortlessly chic and practical, the Ella Cruise Hybrid boasts a sleek PowerTube design, smooth welding, and semi-integrated luggage carrier. Easy Entry and intuitive handling make it the perfect companion for any rider.
Cube Cube Ella Ride Hybrid 500
The Ella Ride Hybrid 500 is a stylish and reliable companion, with a sleek PowerTube design and smooth welds for a sleek appearance. The semi-integrated carrier offers practicality without sacrificing style.