Blank Hustla BMX Bike 2021 Silver 18w
The Buddy's big Brother! The Hustla is perfect if your not quite ready for a 20". New for 2021 is a lighter slimmed down frame and a lighter 28 spoke wheel set. Best bikes in Dublin.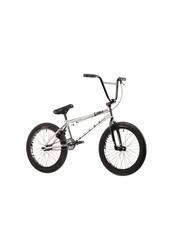 Blank Diablo BMX Bike 2021 Nickel Silver 20w
Blank's flagship, the Diablo! As well as Devilish good looks it Features FULL 4130 Chromoly frame, handlebars and forks. Fully sealed components, oversized 40mm 'Compound XL' Rims and 2.4" Tyres. Now with mega 9.5" 2pc bars! Best bikes in Dublin.