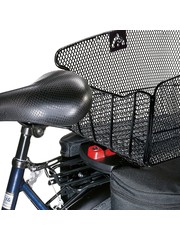 Rixen-Kaul Klickfix Rear Mount Basket
Large volume rear mesh basket constructed from durable powder coated fine mesh.
Additional Klick-fix fixing required (ref:RKKG804) to attach this item.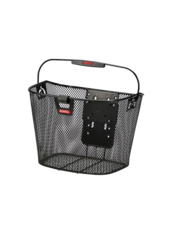 RIXEN-KAUL KLICKFIX UNILUX MESH BASKET BLACK
Most popular meshed basket with comfortable handle and coated surface. Classic high shape. The cylinder-shaped light holder allows you to mount common battery lights on the front side.