Choosing the right helmet is important for every cyclist to stay safe and comfortable while riding
Are you a leisure cyclist who cycling to stay healthy while riding with friends? Do you use your bike to commute to and from work? Perhaps you ride to explore or you're focused on performance and trying to beat your personal best. Maybe you even race your bike. Regardless of why you cycle, it's important to stay safe with the proper helmet.
At 360 Cycles we have a wide variety of helmets for adults ranging from €45 up to €300 or more. You might ask, 'if all your helmets meet the same safety requirements, why would I pay €200 when I can pay €45 and be just as safe?' In this blog post, we'll compare these helmets so you can pick the one right for you.
What do all helmets have in common?
All the helmets we sell meet the same basic safety requirements, although some higher end models go beyond the basics. Our helmets also all use similar materials and fitting systems.
Basic helmets for leisure riding (€49-€75)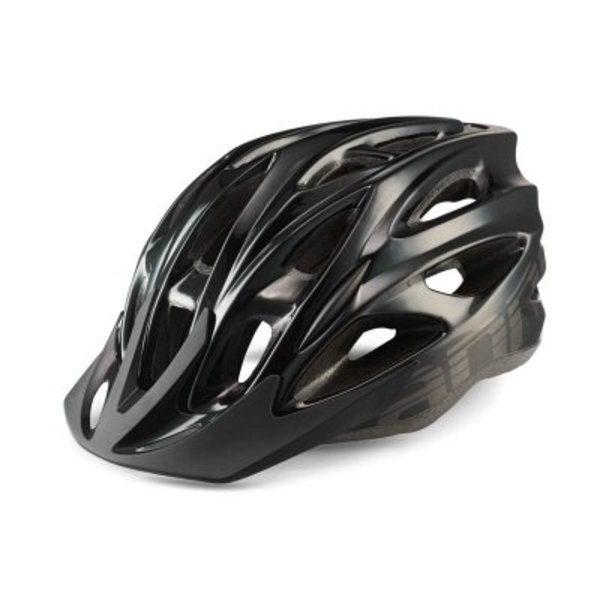 Our basic helmets start at €49 and are great for cyclists who use their bike casually for leisure rides. Models include the Bell Draft and Cannondale Quick. They are available in one or two sizes and have a lot of adjustment to fit a wide range of heads. Because of this they tend to be less comfortable than higher end helmets since they are not sized specifically to your head. Additionally, basic helmets have less ventilation than their more expensive counterparts. Basic helmets may have a high number of visible vents, but the vents don't connect to each other inside the helmet, so air doesn't flow through the helmet. This means they can feel quite stuffy during a hard effort.
Buy if: you enjoy cycling at a leisurely pace or want a basic helmet for commuting
Don't buy if: your idea of a good ride includes telling your legs to shut up
Intermediate helmets (€99-€150)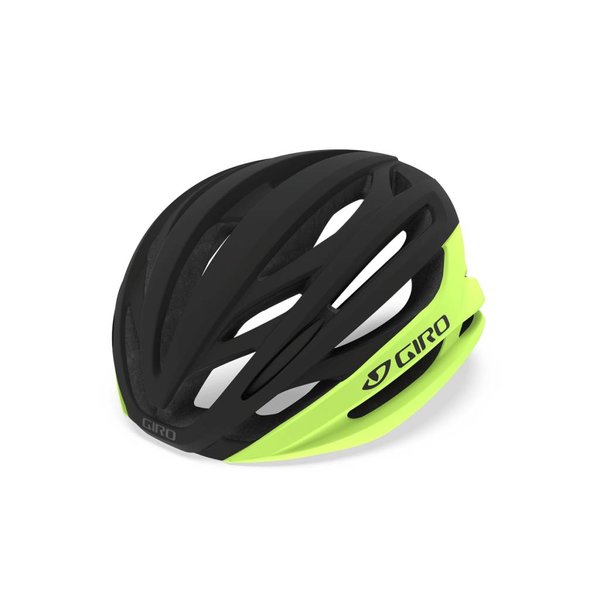 Our intermediate helmets range from €99 to €150 and are a great choice for most road cyclists. Models include the Giro Syntax and Giro Foray. These helmets come in a full range of sizes and have a more customised, comfortable fit than basic helmets. They feature good ventilation with channels through the inside of the helmet to move air from over your head, keeping you cool and comfortable. Intermediate helmets use better materials and moulding techniques, keeping them lightweight. Many of these helmets are available with MIPS technology. MIPS stands for Multi-direction Impact Protection System. It is an interior shell that allows the outside of the helmet to slip and reduces rotational forces that can result from certain impacts.
Buy if: You're an active road cyclist or have a long commute
Don't buy if: You're a leisure cyclist or a serious racer
High end helmets (€150+)
High end cycling helmets utilise the latest technology for comfort, protection, lightweight, excellent ventilation, and aerodynamics. Models include the Giro Aether, which we will focus on. The Aether uses a dual-density EPS foam liner to manage a wide range of impacts and boasts deep internal channels to provide cooling ventilation. It uses Giro's proprietary spherical MIPS, which is embedded between the layers of foam (instead of agains the rider's head), providing the benefits of MIPS without any obstruction to comfort or ventilation. The Aether also features huge vents, a shatter-proof "halo", and the Roc Loc® Air fit system, featuring 3D fit tuning for maximum comfort.
Buy if: You value comfort and protection above all else and you're a serious racer or rider
Don't buy if: You want safety and comfort, but are on a budget