Posted on
By Dexter @ 360 Cycles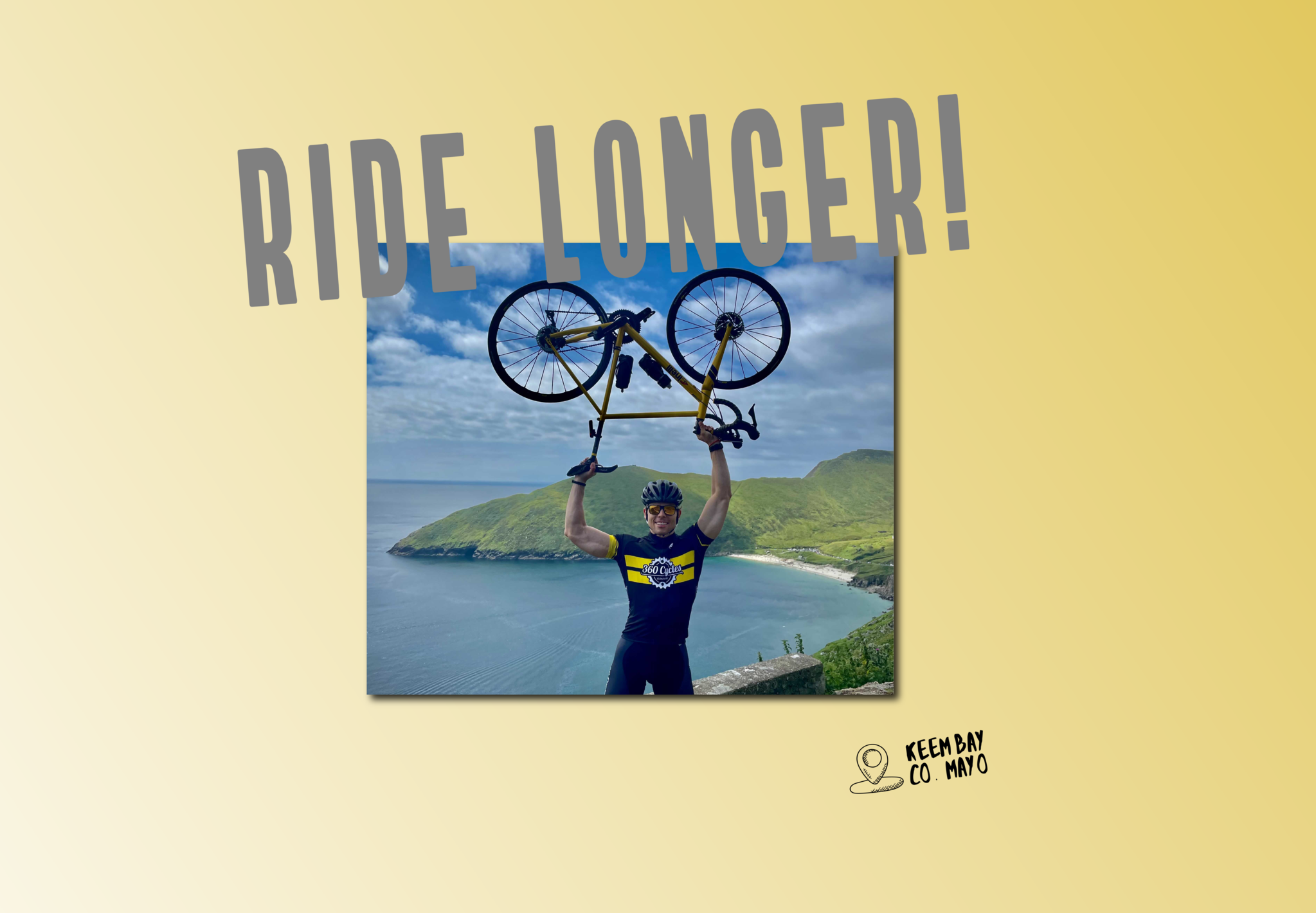 The beauty of cycling is that there are no rules. Your adventure awaits when you get on your bike, and you have the chance to explore around you for as long as you like. It's really not about the gear and the best bike, but these 5 tips will help you on your next Journey. Don't be afraid to ask any of our staff for some more tips, we love talking about cycling! 
Get a pair of bib shorts, your arse will thank you 
This is absolutely not a sales pitch. A pair of bib shorts will save your backside on longer spins. A long spin doesn't need to be a Tour de France stage, it just needs to be longer than you are normally used to. For some people that is 40km, and for others it might be 100km. You want whatever you are wearing to be tight to your body and keep the padding in place as you move and cycle. For ladies we recommend the Altura Progel 3. They're not too pricey, but by no means cheap. For the gents, our money is with the Pearl Izumi Escape Quest. Affordable, light and comfortable.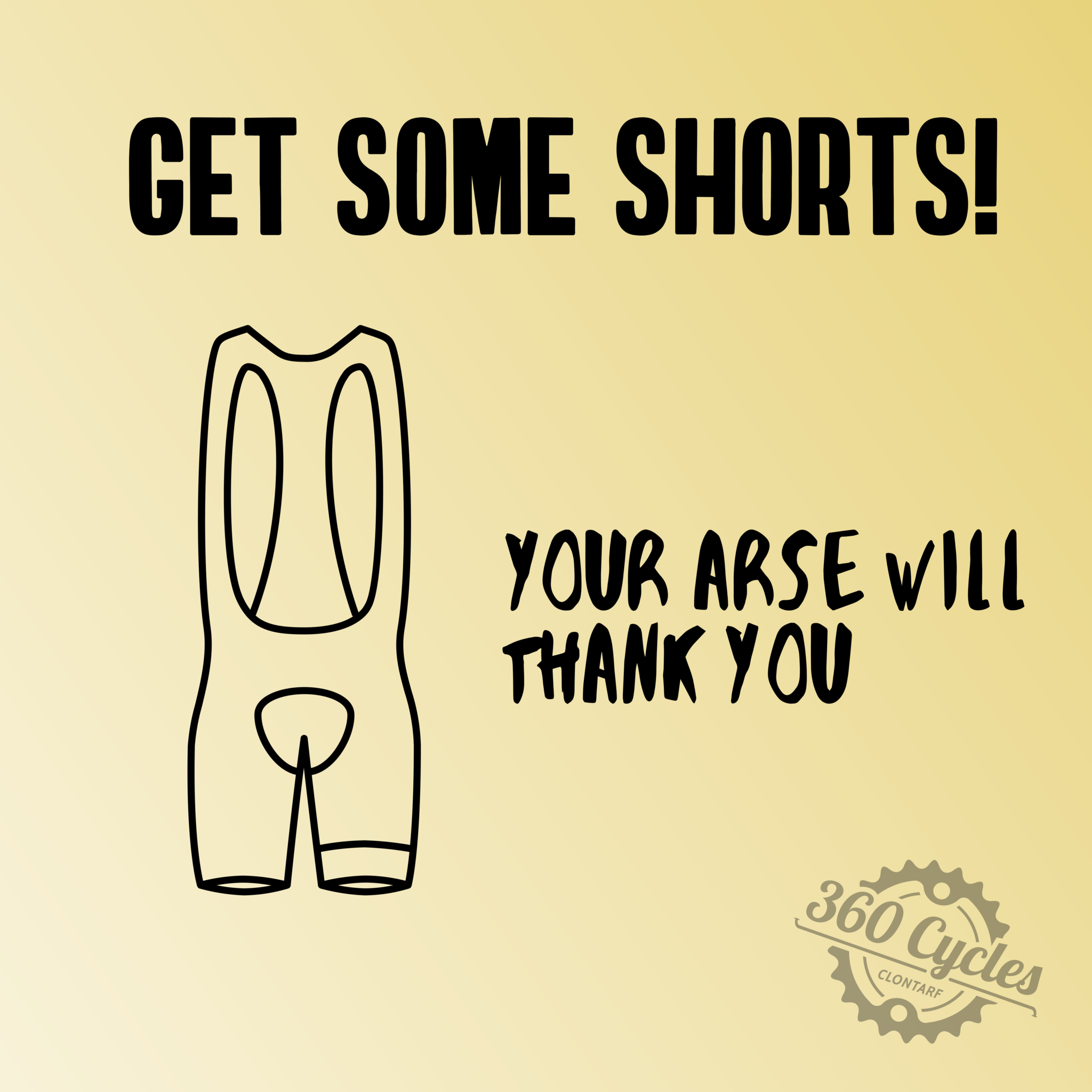 Chamois Cream is life changing, and ass-saving 
We are dedicating 40% of this article to your bum. It's the biggest question we get in the shop around comfort on the bike. "I have cycling shorts, but I am still not comfortable, what else is there?" Some people might recommend a saddle cover, which is fine if that works for you. But, our recommendation is Chamois Cream.  Saddle sores and pains in your backside are generally caused by friction between your bum and the saddle. Chamois Cream (pronounced sham-waa) aids with removing this friction. The cream has an anti-bacterial element to it, which helps with reducing infection if you do get a sore. It also reduces friction, and keeps your backside on the saddle longer! 
Our Chamois Cream of choice: Elite Ozone Protective Cream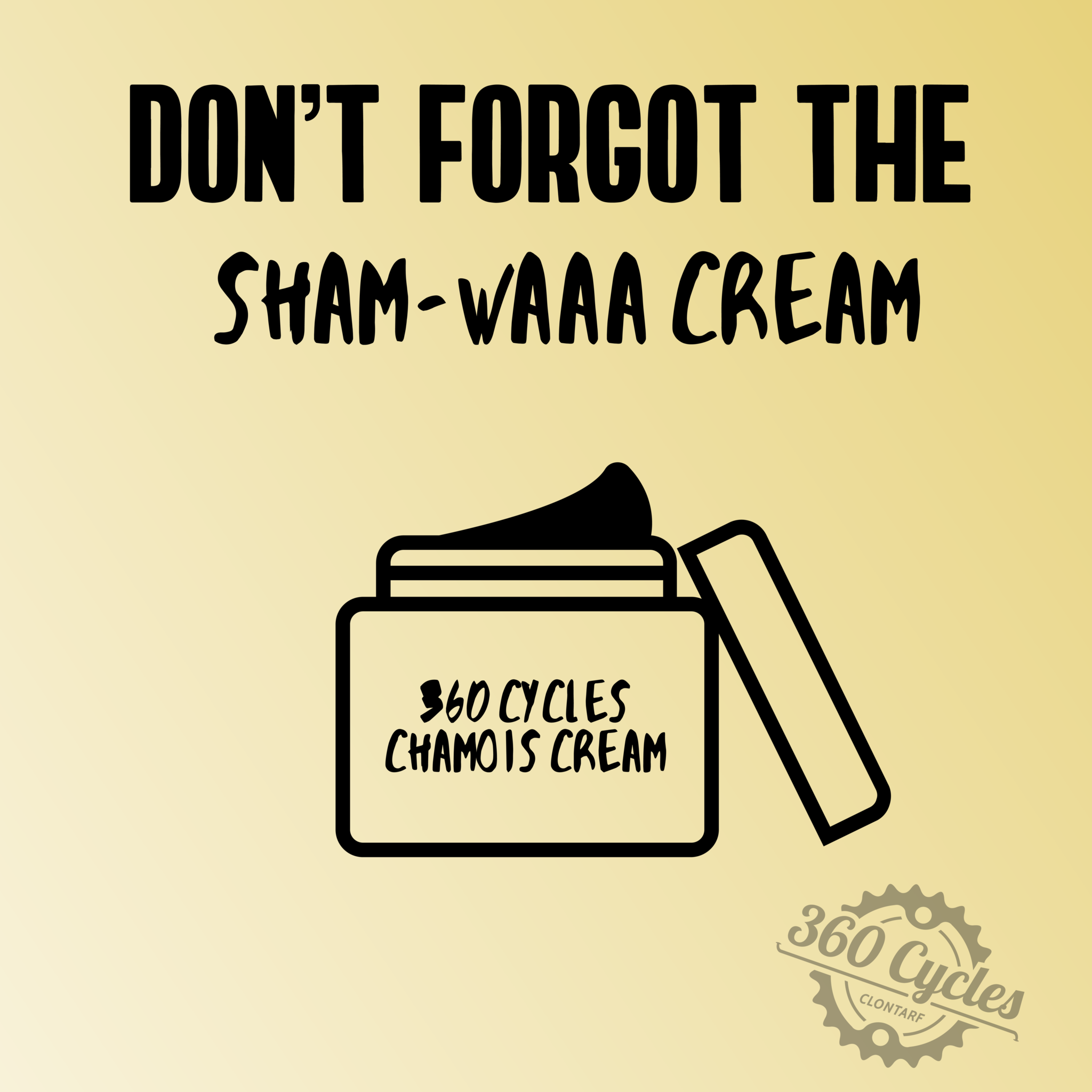 Think of the "Contact Points" 
Your bum is not the only part of your body which is going to come into contact with the bike. Your hands and feet are the other two contact points. Keeping these comfortable goes a long way to keeping you on the bike longer. Your hands should have a nice comfortable bar tape or grip, even better a pair of gel gloves! Keeping your feet comfortable can be tough. Getting the right footwear is crucial. Flat shoes work best, for example a pair of vans. This allows your feet to be flat to the pedal and will help with comfort over a longer period of time spent peddling.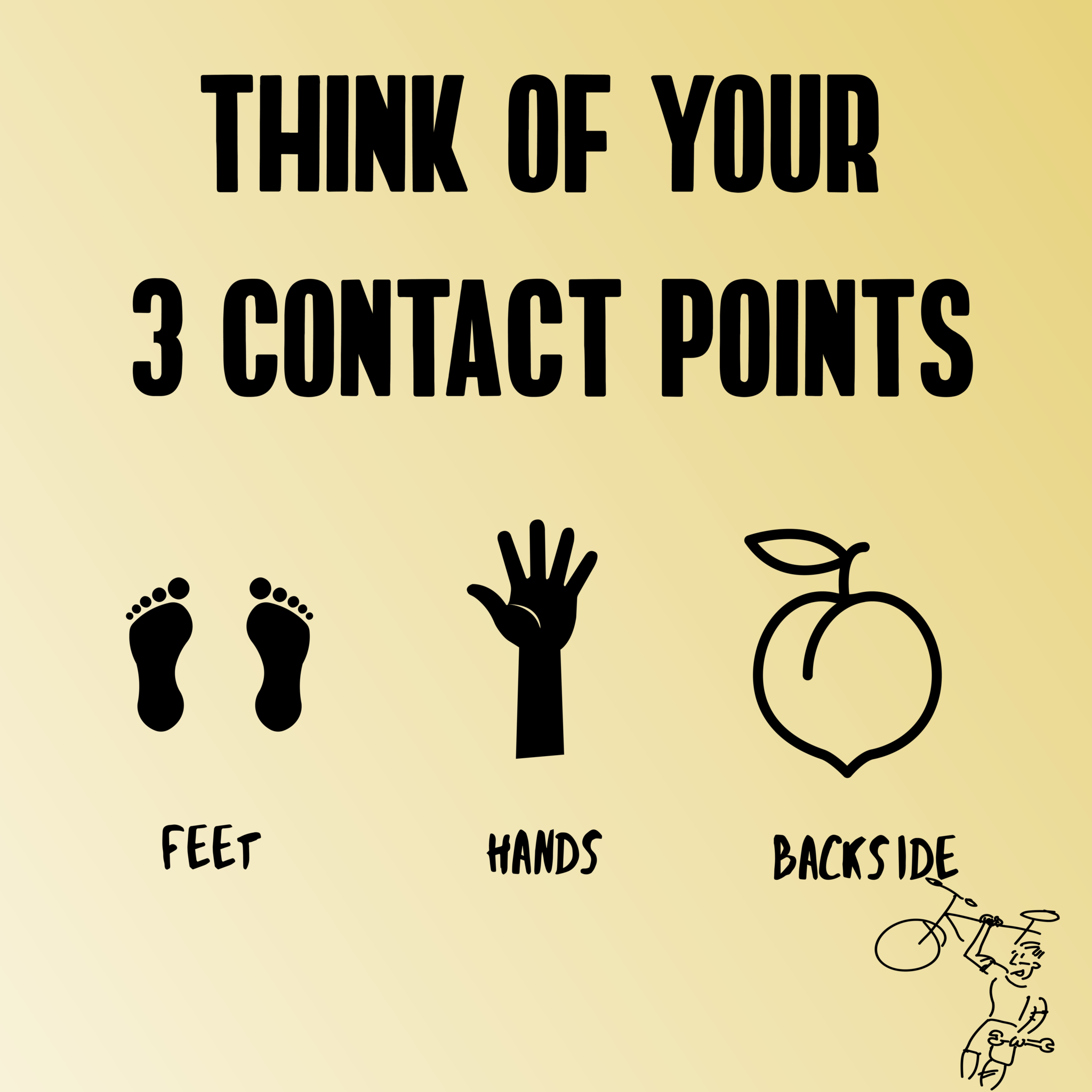 Take on the right fuel
Without the right fuel going in, you will not be able to give the energy needed out. A few of our crew like to bikepack. This means long stints on the bike, with not so much time to plan a meal. To bring it right back to basics, here are some meals you could have:
Day/Evening before the cycle: High Carb intake, think wholemeal pasta, good veg, and some protein. (Chicken goes well with pasta!) 
Morning of the cycle: Kick off the day with a bowl of porridge and some fruit. Bananas are great to have with your porridge! Breakfast is also a good time to take on some fluids. 
During the cycle: Some SIS Go bars, cliff energy bloks, enervit bars, fruit. Plenty of fluids, and ensure you take on a bottle with electrolytes!  We have a full range of nutrition you can see here: https://www.360cycles.ie/all-products/nutrition-and-care/nutrition/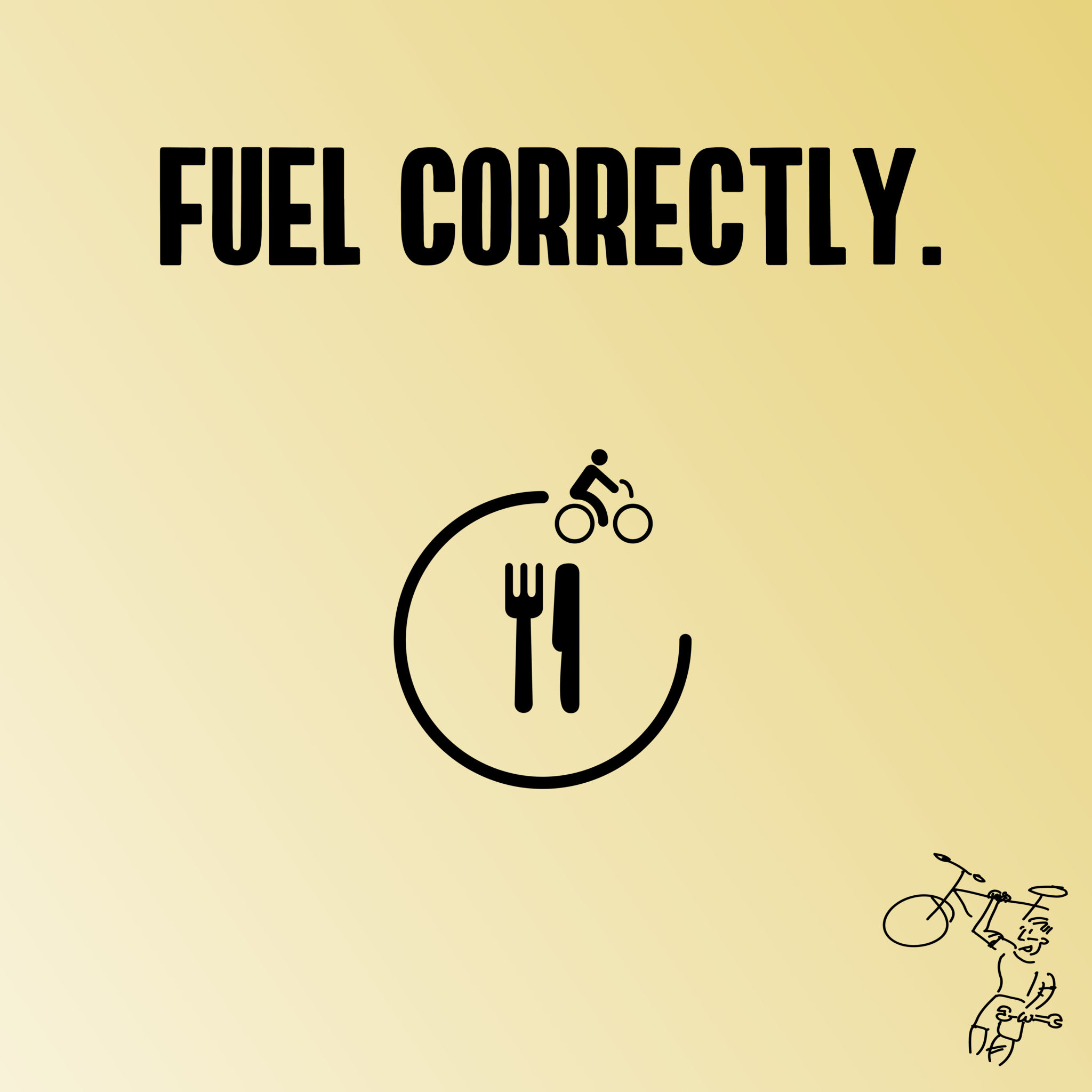 Mentally prepare yourself
This is probably the hardest thing to try and advise over a blog! Getting your head in the game for a long cycle is crucial though. If this is one of your first big rides, don't go too hard on yourself. You can burn out, and damage muscles. This won't leave a great memory for the next adventure. One of our tips is, not to think of the distance as a whole, but to break it down into smaller chunks. Think of in 10k I'll stop for some food, after this stretch of road I will slow it down.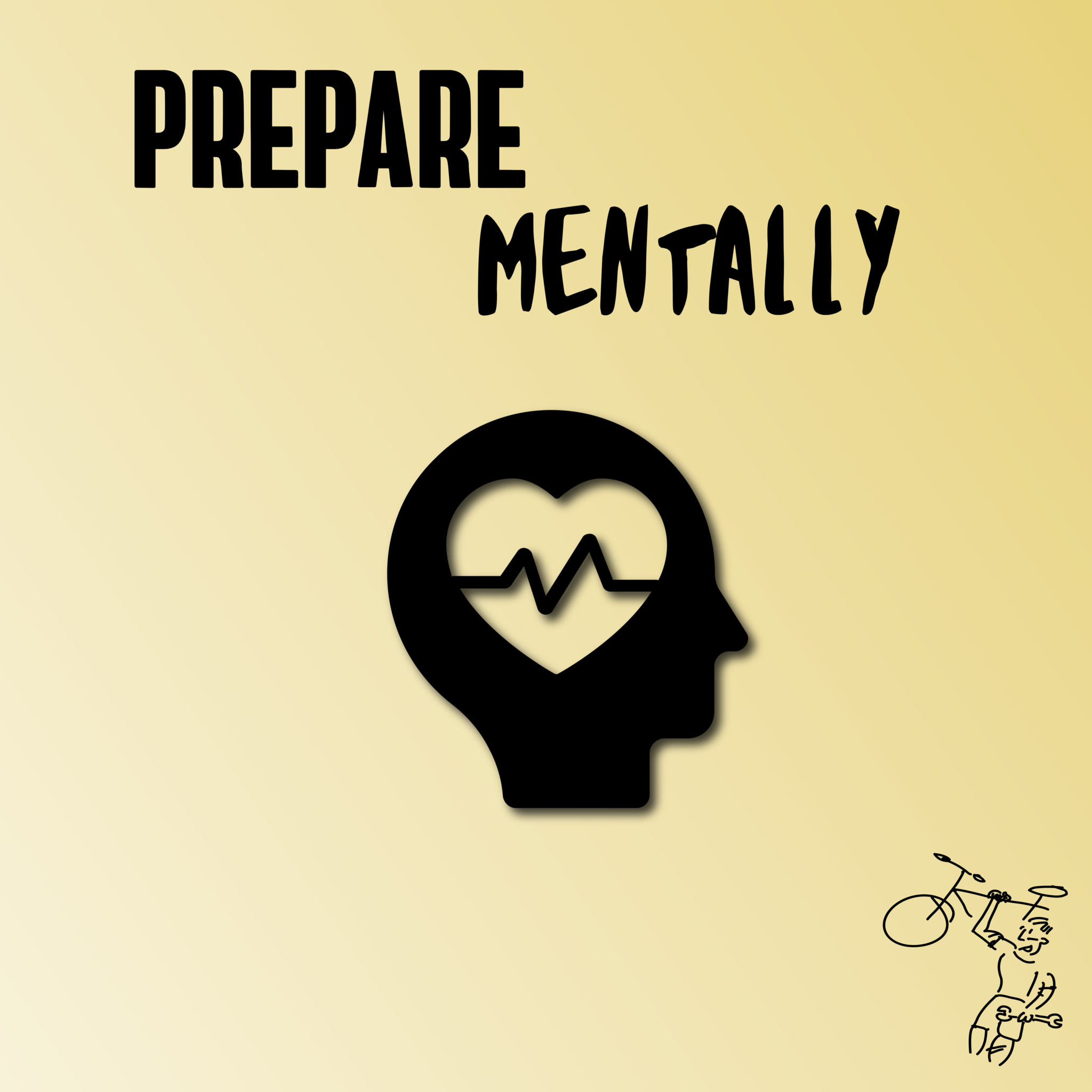 Every single staff member in the shop is a cyclist, so don't be afraid to give us a call or drop us an email at any time. We're always happy to help our customers plan a ride, or get ready for an adventure on the bike. (Even if that is just up to howth for a coffee!)