Posted on
By Dexter & Marius @ 360 Cycles
Posted in bike ride, bikes, cuda kids bikes, cuda trace, cycle without stabilisers, kids, kids bikes, learn to cycle, melody, mx16, ridgeback kids bikes, riding a bike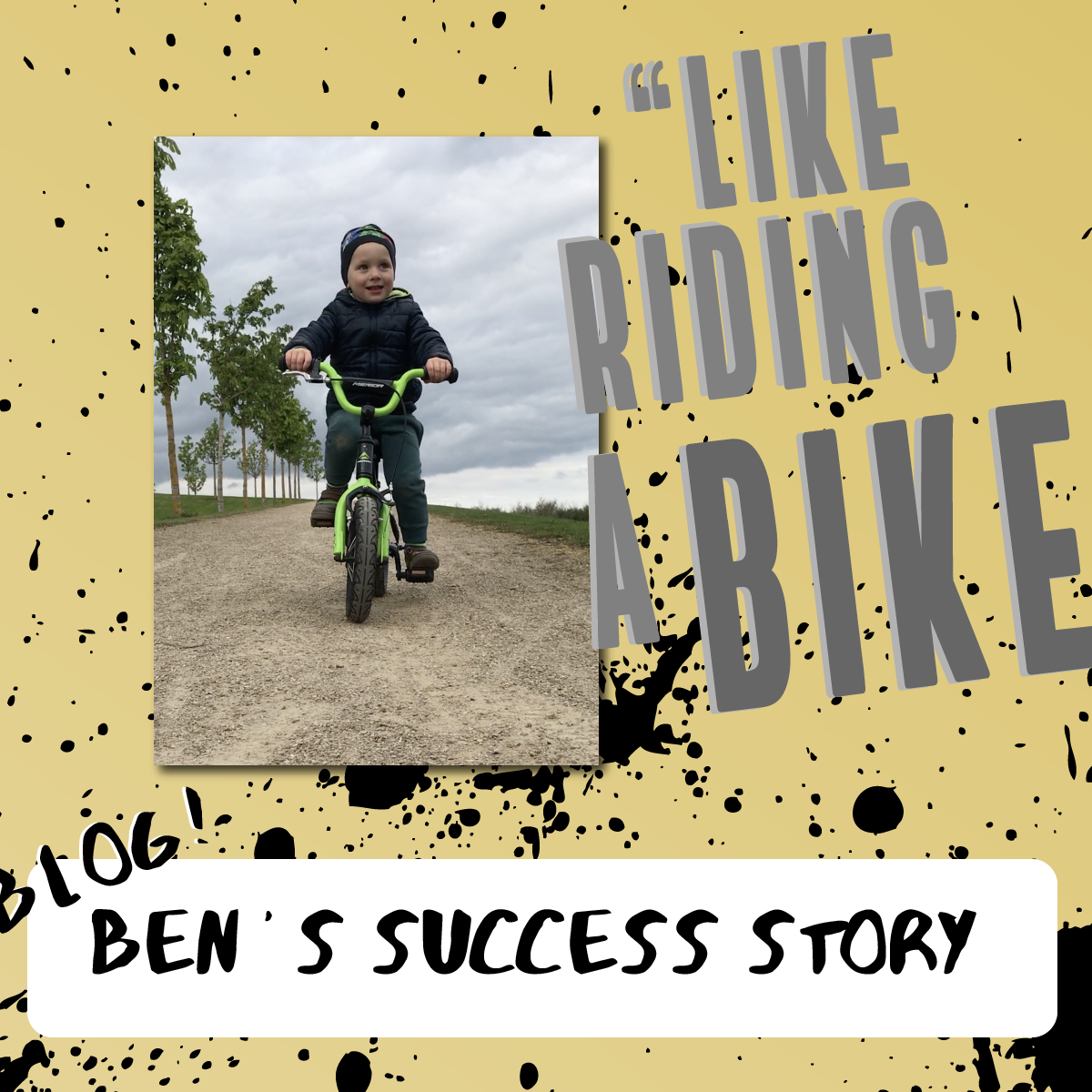 Learning to cycle can be tough, and we know this! Here is our advice to help your little ones to learn how to cycle without stabilisers.
We are most certainly not child learning specialists. Some of us have kids and most of the staff here are kids at heart! The one thing we do know is how to ride bikes. 
We asked the parents of our crew how they got their little ones to ride a bike and wanted to share this story with you all. This is a little story which we all thought was great. 
From Staff Member Marius about teaching his son, Ben how to ride his first ever bike without stabilisers;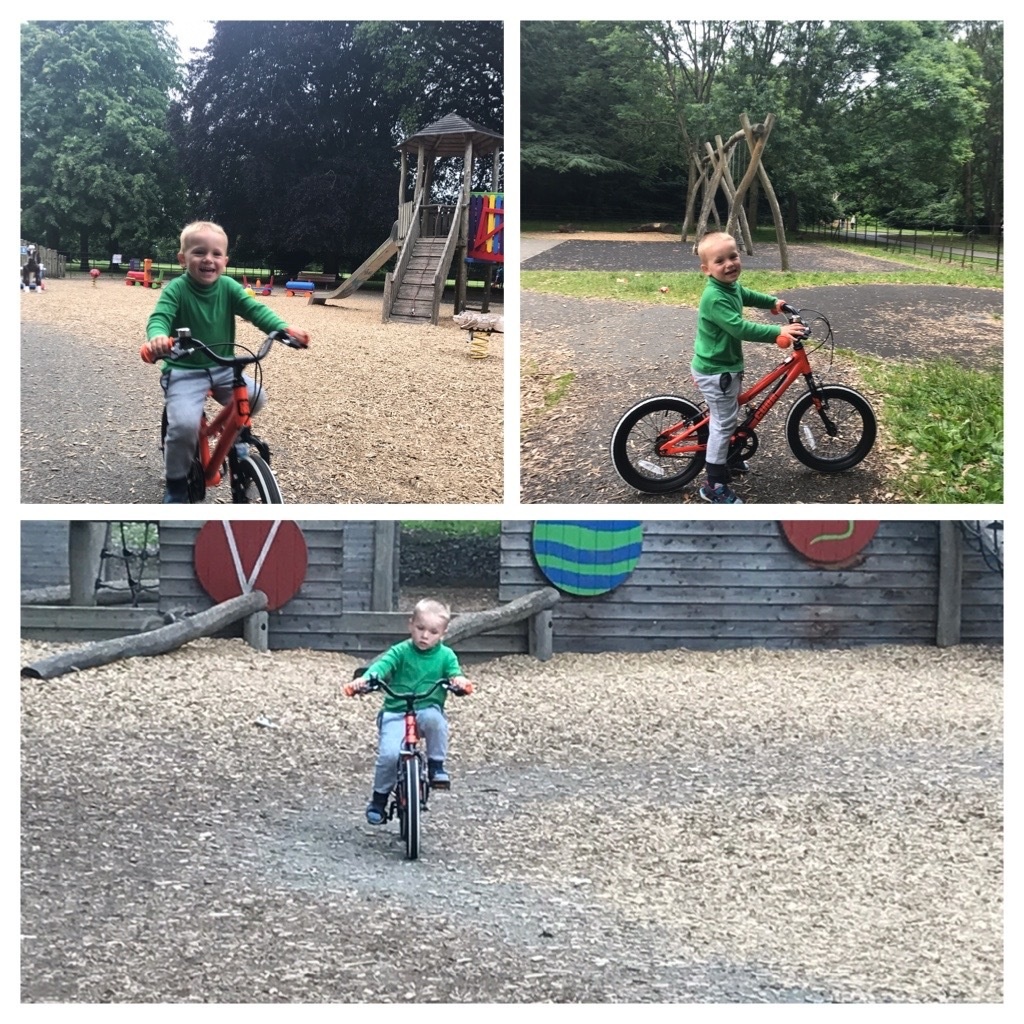 I got a 14 inch bike for my child just before he turned 2 years old and by the time he was 3 years old (3 years and 3 months to be accurate), he started to ride the bike without stabilisers.
When you buy the 1st bike for your child they do not have to jump and start riding it right away. They may be shy at the start and they may need to get familiar with this new big toy! Keep the bike indoors in a spot where they might play with their toys normally. They may just sit on it at the start, play with the bell. They might even try to spin the pedals and most likely backwards at the start. Let them do their thing. You want to try to build confidence from the very start. They should learn that their new bike is fun and friendly, not the opposite! 
After a few days of this you can try to show how the bike moves forward by giving a gentle push and show Ben that he can move pedals forward. It will look and feel stiff and they will only be able to do this with your help and support. (Which parents are great for!) 
While giving your support (pushing the bike) show how to move pedals forward, how the bell works, how the handlebar steers the bike. If you do this twice a week it will take about 2 months before your kiddo becomes more familiar with steering, braking and pushing the pedals forward (it may still be too much resistance to push pedals on their own). 
Well, keep going!. Just make sure the tyres are always pumped up and your help is always there so they build their confidence.
Soon you will see that they are finally able to spin pedals forward on their own (still with stabilisers).
From this moment they will only need to cycle the bike regularly (twice a week) to get a better feel of the bike. You will see them riding faster and faster with more and more confidence. Just encourage them to keep doing this.
Coming close to 3 years old you will see that they use steering and braking naturally (without looking at these parts) as well as they can ring the bell which is so familiar that they don't even notice it there.
Time to start talking about stabilisers! 
In my case I started to tell him that he got so fast that I cannot catch him and stabilisers are only there to limit their speed. At the same time I told him that I cannot remove them until he gets just a little bit bigger. He did not even know that the bike could fall without stabilisers but already was curious how it would feel without stabilisers.
After a few months practice I could see more confidence growing. He could steer and brake correctly. The bell was not distracting any more and he was always looking forward to the cycle. He was very much used to this bike at that stage. Every child is different, and if it takes a little longer, that's okay. 
From my experience I would recommend sticking to the same bike and familiar accessories through the whole course of training. Any new accessory will distract the child and they will lose their balance. It has to be that very much familiar beloved bike.
It was a sunny Easter day when we decided to go to the park for the 1st ever ride without stabilisers. It felt like he was naturally ready for it. Ben didn't know the bike could fall and I never told him this. I told him that when I take the stabilisers off he cannot run away from me because I will never be able to catch him on his "new bike". He was very impatient… He already started making his escape plan in his head. 
I also explained these 2 things:
 Look forward as you always did before (I will be behind you like I always was);
Don't stop pedalling no matter what! This is the only way you can get the bike riding really fast.
And he took off on the first try. He did not crash but laughed being extremely happy with his new experience. I was still running beside and talking to him just in case but I was not needed there any more. 
He was fine on his own.
For the parents out there; 
Every child is different in their own way. Not every child will react to the same ways of learning to ride a bike. 
Our advice:
Start sooner, rather than later

The bike does not have to be absolutely perfect at the start, it's all about confidence. 

St Annes is a great place to practice, the grass is soft for when they fall! 
If you've got any questions about this blog, or getting your child set up on their first bike please get in touch. Our Sales Crew will be happy to guide you through every step.