Posted on
By Andrea Virgillito
This is a brief article about a few most common bicycle categories and how to choose the right bike style for a beginner as well as average cyclist. By answering 3 basic questions to yourself it should help you to pick the suitable bike or at least narrower down your search results.
This article is about a few of the most common bicycle categories and how to choose the right style of bike for a beginner as well as an average cyclist. By answering three basic questions it should help you to pick a suitable bike or at least narrow your search.
It doesn't matter if it is your new year's resolution or if you want to upgrade your 30 year old bike that has been sitting in the shed since last summer. Choosing a new bike is serious business.
In this article we will get through the most common kind of bikes that you can find in most bike shops
Before going through the features and Pros and Cons of the different styles, we will answer some questions that will help you find your perfect match.
QUESTION #1: What am I going to use my bike for?
The desired use of our new bike is quite important. You should have a clear idea of what you want to do with it, as each bike has a purpose and choosing the wrong bike could make your ride less enjoyable. For example: you could do a 5km run with a pair of slippers, but wouldn't it be much easier with a pair of runners?
So take your time and consider what your bike will be used for most.
Some examples:
Commuting
Mountain biking
Road cycling
Touring
Gravel
Note: You might also want to do more than one of the above with one bike, and will be pleased to know that some models are developed to be suitable for various purposes.
QUESTION #2: What budget should I set for my new bike?
So this could be a tricky part as the price is dictated by the kind of bike, materials, components used etc. The more you spend, the higher the quality bike and its components will be. The better the components, the more enjoyable the ride will be and the parts will last much longer than those on an entry level bike. Entry level bikes tend to be made from low quality steel instead of aluminium. These bikes will be much slower than those made from lightweight aluminium or carbon. 
You may find a road bike and hybrid bike with the same gear components but the pricing will often be higher for the road bike. This is because road bikes will be engineered to be lighter and faster. Whereas a hybrid bike will be an all rounder style for commuting and/or exercising and would require it to be stronger and therefore heavier. 
With your budget in mind, don't be afraid to ask your trustworthy bike shop for some suggestions. They will be happy to help you find the proper bike with the proper specs that your budget could cover.
In Ireland, most employers offer the "cycle to work" scheme. With this initiative you can potentially save up to the 52% off the final price of your new bike and accessories. The upper limit covered by the CTW scheme is 1250 euro for regular bikes and 1500 for electric pedal assist bikes. 
QUESTION #3: Am I telling the truth?
Especially for those getting into cycling with their first "good" bike, people can be attracted to a bike design over its functionality. So make sure that you are not choosing a bike for how it looks but for what you're going to do with it.
For example: the aesthetic of a mountain bike with its suspension and the chunky tires  could be quite appealing to some, but if you are planning to commute every day on tarmac, these features will inevitably slow you down and your ride will be harder than it needs to be. 
The same question can be asked to the parts that the bike is equipped with. Gears, brakes, wheels, frame and fork materials could influence the final price of a bike. For example: an entry level road bike can be found from around €800 whereas a top end one could cost over €10,000. So if you are not planning to race the Tour de France next year, the only thing you will enjoy from an ultra-light €10k bike is the envy of your cycle club mates. 
Now that you've answered these questions, we will now highlight the most common bike types. Disclaimer: the following list shows some pros and cons of some styles, however every manufacturer develops bikes with their own specification, so it's always recommended to follow the seller's advice when it comes to comparing specific models. 
USE: Off road / Trail
FEATURES: Suspension, Fat chunky Tyres (2"/2.5" wide), wide bar for an agile cornering
PROS: Developed to go through the toughest terrain. Wheels and suspension will absorb most of the harshness of a trail
CONS: Heavy. The components that make the bike comfortable off road, will make the bike slower on the road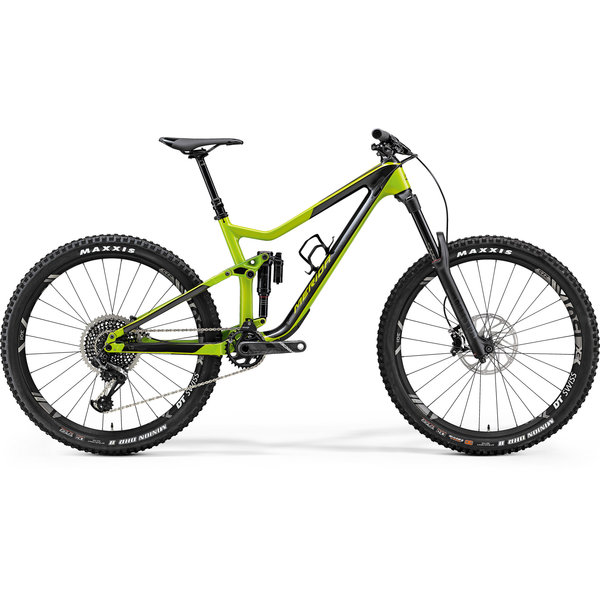 USE: Exercise / Road racing / Fast commuting
FEATURES: Lightweight frame and fork, narrow tyres (25/28mm), and a drop bar that allow you to maintain control at any speed
PROS: Lighter. Stiffer. Easy to gain and maintain an high speed
CONS:Not recommended for off road use. The bike itself and the ride position are more aggressive than other bike models. The kind of components on the bike make this model slightly more expensive than others.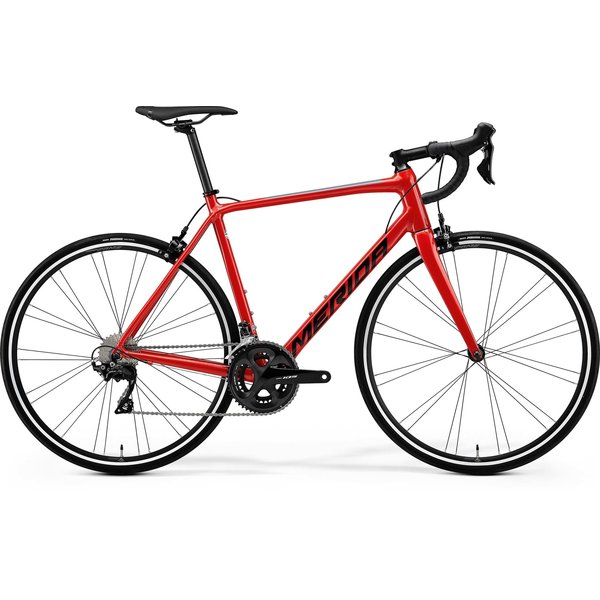 USE: Commuting / Traveling / Recreational / Exercise
FEATURES: wider tyres than a road bike (35/40mm). Frame designed to allow full length mudguards and carriers. Upright riding position. 
PROS: upright position quite comfortable. Tyres are wide enough to absorb a good part of the bumps on the road without slowing down the bike too much.
CONS: If you are planning to evolve your use from commuting to training the bike will show its limit at some point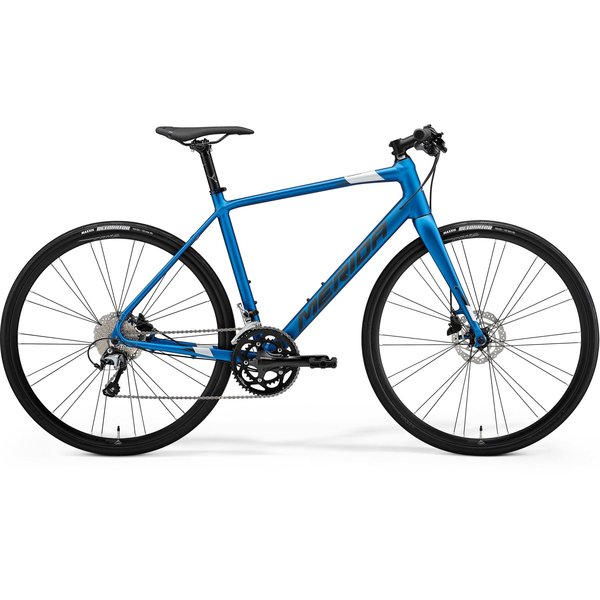 USE: Gravel/ Training / Commuting / Travel
FEATURES: Frame designed to shift between use. Can allow easily different kinds of tyres, from the 28mm road tyres to 47mm (almost mountain bike tyres). Drop handlebar with flares ends for the perfect control on and off road.
PROS: All-in-one. Could be used for multiple purpose without limiting the rider. 
CONS: More expensive than road or hybrid bikes with the same components.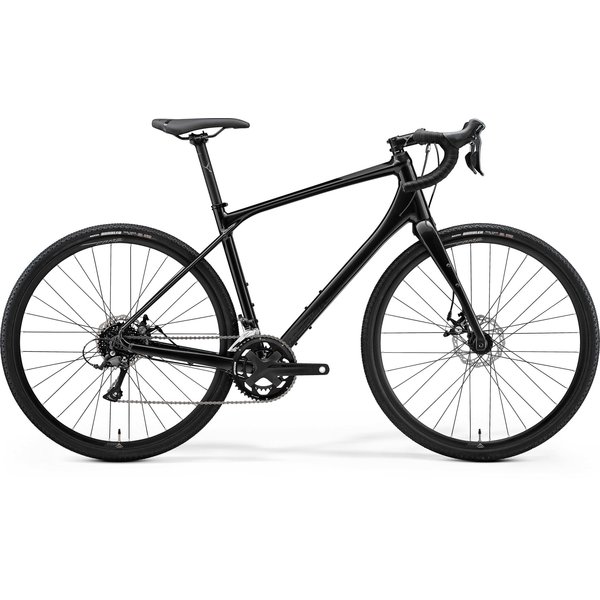 USE: Commuting
FEATURES: Foldable frame. 20"or 16" wheels. Aimed at shorter cycles and from bus/train stations or to fold easily and place in the boot of a car. 
PROS: Perfect bike if part of your commute includes a train ride or a bus ride. The foldable mechanism will allow you to carry the bike around without problems.
CONS: More expensive than the same level hybrid bikes. The small wheel size is harder to maintain speed compared to a hybrid or road bike.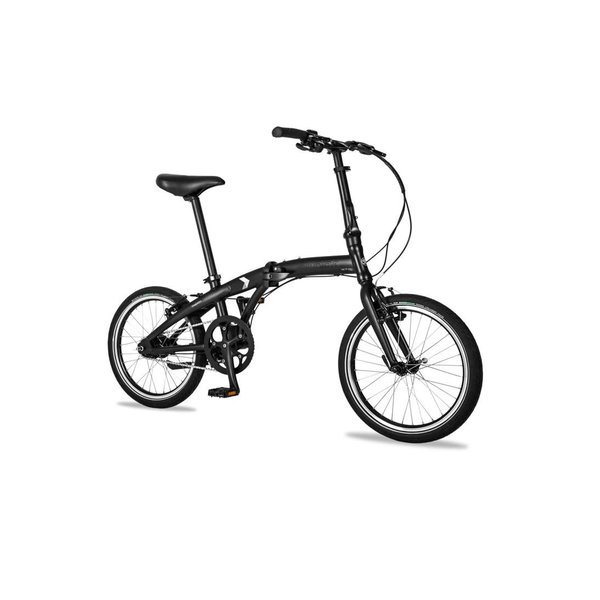 USE: Commuting/ Recreational
FEATURES: Electric motor that will help you during your ride
PROS: They will give you that "one gear extra" that you might need. You will be able to commute with minimal effort.
CONS: Expensive compared to a regular bike. Considerably heavier than non electric assisted bikes, up to 26kg (Some brands such as Cannondale have dramatically reduced this price to approx 17kg).
So now hopefully you have a better idea about the different types of bike available and you will know which one should suit you best. It is still very important to test ride your chosen style. We are always more than happy to answer any questions you may have